Wales & West Utilities prioritises safety as it restarts gas works
Posted on: 27/07/2020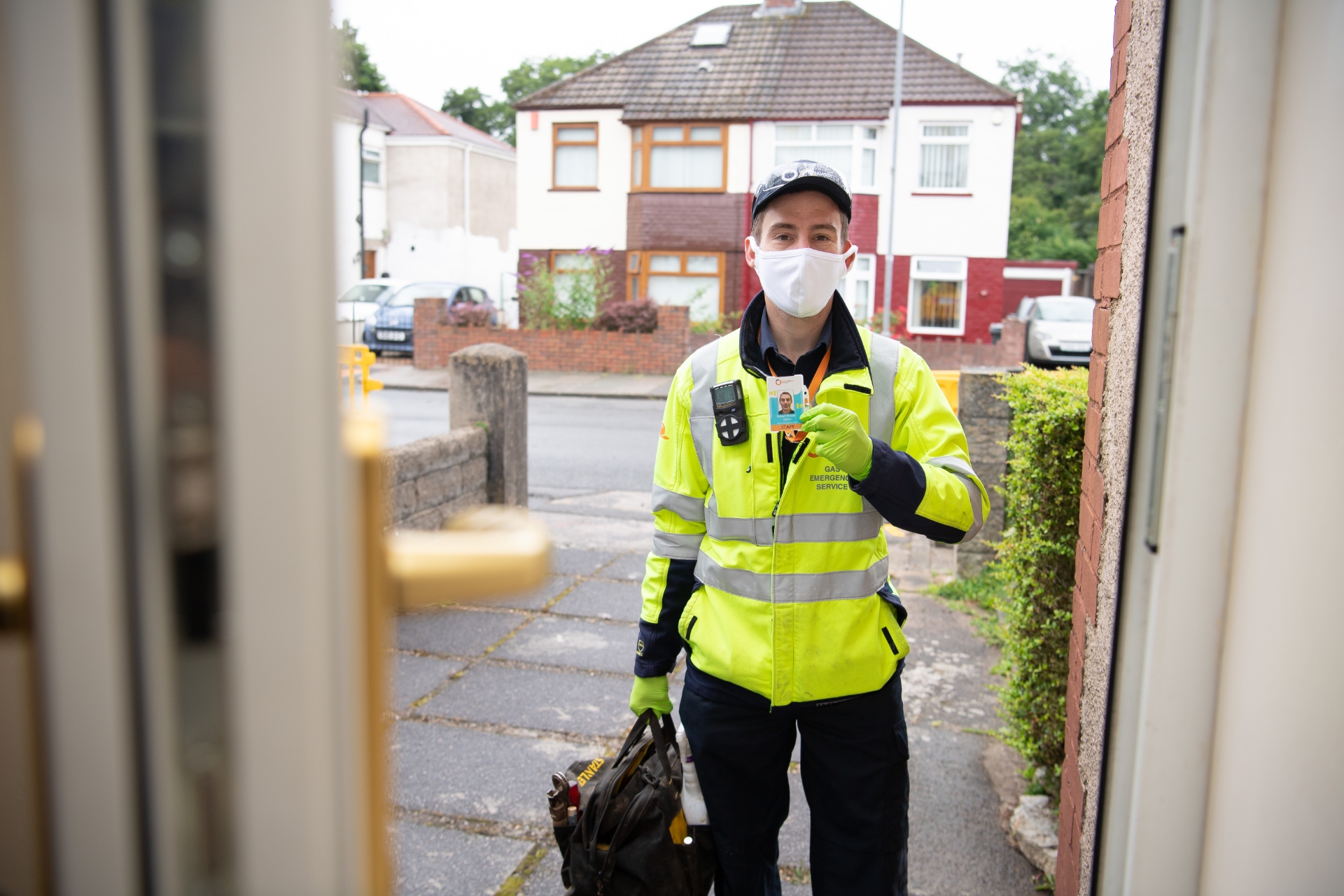 Wales & West Utilities engineers have been working hard to keep people safe and warm in their homes throughout the Covid-19 pandemic and the company has now restarted gas pipe upgrade and connections work across Wales and south west England.
After months of focusing on keeping the gas flowing and responding to gas emergencies, the company has restarted work to make sure it continues to keep the gas flowing to the 7.5 million people living in the communities it serves.
Gas pipe upgrade and connections work was paused at the end of March, but the increase in activity follows a gradual lifting of restrictions in Wales and south west England. With increasing contact between engineers and customers, Wales & West Utilities wants to reassure people that colleague and customer safety remains paramount.
The restart has been informed by detailed, independent research commissioned by Wales & West Utilities to explore customers views of engineers entering homes and businesses – and the steps they would be expected to take. After speaking to over 2,000 people, the company is confident it has the right precautions in place to keep both customers and colleagues safe.
Throughout the Covid-19 pandemic we have been focussed on keeping our colleagues and customers safe. Now, as our work gradually increases to pre-lockdown levels, it's understandable that families are concerned by people coming into their homes. All our engineers will be following Government guidance and, acting on feedback from over 2,000 people, they will all practice social distancing and wear face coverings.
As the UK recovers from Coronavirus, we'll be working hard to keep the gas flowing safely today and to prepare the gas network to transport green gases, like biomethane and hydrogen, so we can help the UK decarbonise heat, power and transport and get to Net Zero by 2050.
Wales & West Utilities teams working in local communities will be following clear guidelines to keep themselves and customers safe. Measures will include:
Before entering customer's homes, engineers will wash their hands with soap and water, and put on disposable gloves.
While in customer's homes, they'll wear face coverings and eye protection, and may ask anyone else in the house to stand in another room while they work
While working in the street, they'll social distance as far as possible, and would urge local people who may be passing to keep 2m away from work sites
The company will also be writing to homes, in areas where it intends to work, urging people to inform them if they are shielding or self-isolating. The company's engineers will then take extra precautions when working in their home.
Wales & West Utilities is also urging people who are shielding to protect themselves from Covid19 to consider joining the Priority Service Register (PSR).
Joining the PSR is simple and allows us, and other energy companies, to look after those people who need extra support. You can find out more and sign up at www.wwutilities.co.uk/priority.
Wales & West Utilities, the gas emergency and pipeline service, brings energy to 7.5m people across the south west of England and Wales. If you smell gas, or suspect the presence of carbon monoxide, call us on 0800 111 999 straight away, and our engineers will be there to help any time of day or night. Before visiting, we'll ask you to let us know if you or anyone in your household, is experiencing Coronavirus symptoms or self-isolating. We'll still come and help you: but our teams will take some additional precautions to keep us all safe.