Keeping communities in Caerphilly safe
Posted on: 08/09/2020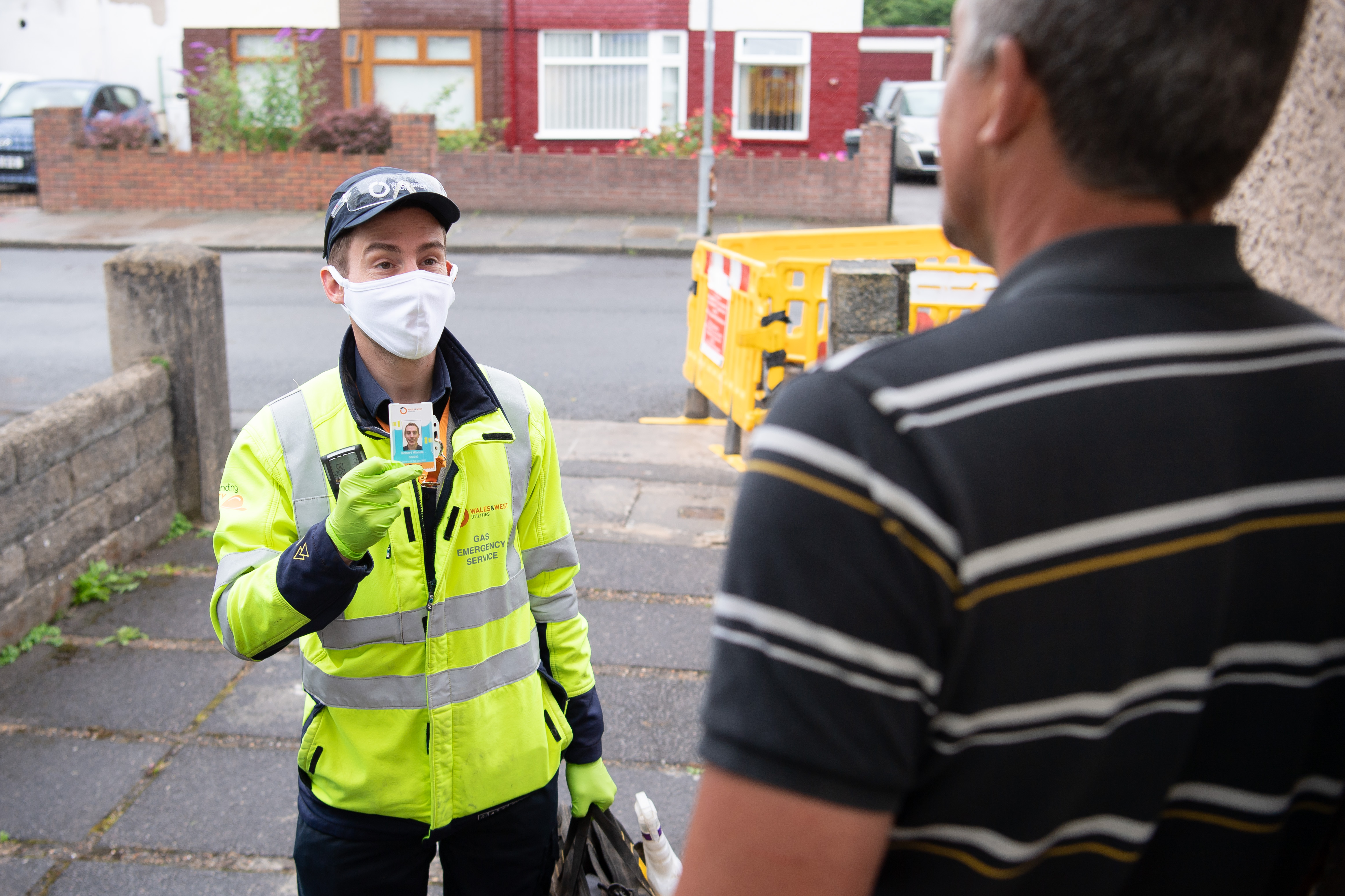 As communities across Caerphilly County Borough prepare for coronavirus restrictions coming into force from 6pm tonight, we want to reassure people of the steps we will be taking to keep them safe.
Our teams are working round the clock to keep the gas flowing safely and reliably, and this will continue while local restrictions are in place.
If you do smell gas, or suspect the presence of carbon monoxide, call us on 0800 111 999 straight away. Before visiting, we'll ask you to let us know if you, or anyone in your household, is experiencing coronavirus symptoms or self-isolating. We'll still come and help you: but our teams will take some additional precautions to keep us all safe.
As far as possible, our teams working in Caerphilly will live in the county themselves, reducing the need for travel beyond the local area. When working in the road, or in local homes and businesses, our engineers will all be following clear guidelines to keep themselves and our customers safe. Measures include:
Before entering customer's homes, engineers will wash their hands with soap and water
While in customer's homes, they'll wear face coverings and eye protection, and may ask anyone else in the house to stand in another room while they work
While working in the street, they'll social distance as far as possible, and would urge local people who may be passing to keep 2m away from work sites
We are also urging people who are over 60, live with a child under 5, or live with a chronic health condition to consider joining the Priority Service Register (PSR). Joining the PSR is simple and allows us, and other energy companies, to look after those people who need extra support. You can find out more and sign up at www.wwutilities.co.uk/priority or by calling 0800 9122999.