Hitting the road for cancer charity
Posted on: 29/06/2018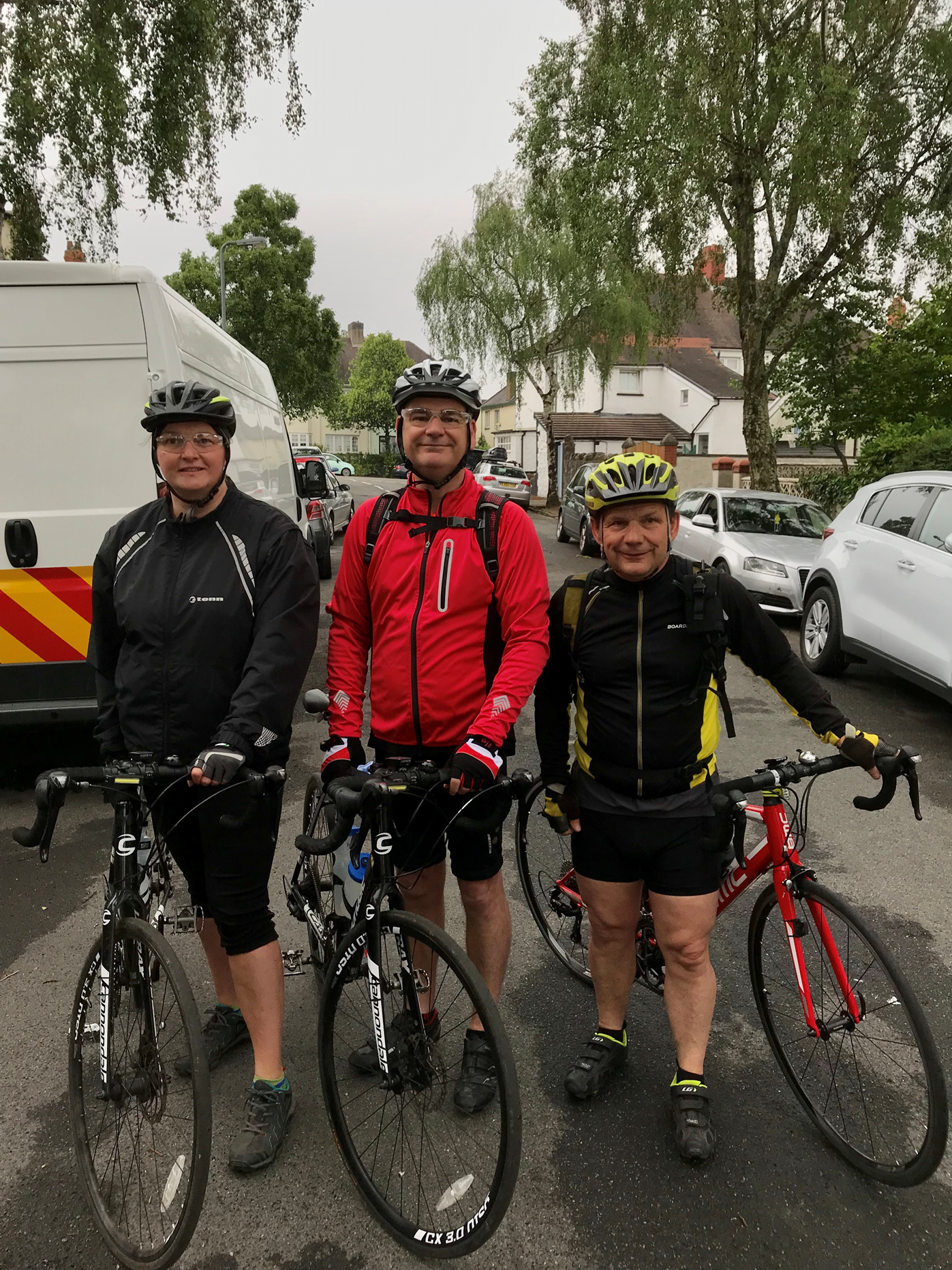 A family is hitting the road next month to raise money for St David's Hospice in Llandudno after losing a close member of the family last year.
Andrew Studley is putting foot to pedal alongside his wife, Elizabeth and stepfather, Arthur Jones, to raise money for the hospice after they cared so well for his mother just before she lost her battle with pancreatic cancer.
The threesome will be taking part in Velothon Wales, clocking up a distance of 78 miles, whilst it is hoped they will raise over £1000 for the charity.
Andrew is being helped by his employer, Wales & West Utilities, which is supporting him with a £300 donation for his efforts. The gas emergency and pipeline service for Wales and the south west of England provided the funding as part of its commitment to support the communities it serves.
Andrew, who works for Wales & West Utilities as a Supply Chain Manager, explains:
"When mum was in the last stages of her life she was under the care of the hospice and the support we received, as well as mum herself, was simply amazing – and still continues to be.
"I knew that mum wanted to help others who are, sadly, in a similar situation to us and so when we learnt of the Velothon we decided to do it for her! We have already raised a significant amount and to have something extra from my employer is great.
"I hope that through the money raised we'll be able to help other cancer patients and their families in such desperate times."
St David's Hospice is a local charity providing hospice care to adult patients across Conwy, Gwynedd and Anglesey. It delivers free, high-quality, specialist palliative care to patients with advanced illnesses, their family and carers.
Sarah Hopkins, Wales & West Utilities People & Engagement Director, said:
"We are committed to supporting the fundraising efforts of our colleagues and know how important St David's Hospice is to Andrew and his family and it's our pleasure to be able to help the charity further. We wish Andrew and his family the best of luck in the event."
This summer Wales & West Utilities want your views on the future of your gas network and the services they provide. Go to PipeUpOnline.co.uk to let them know what you think today and be in with a chance to win a £100 Amazon.co.uk Gift Card.