Green-fingered local helps Newport food bank
Posted on: 01/06/2020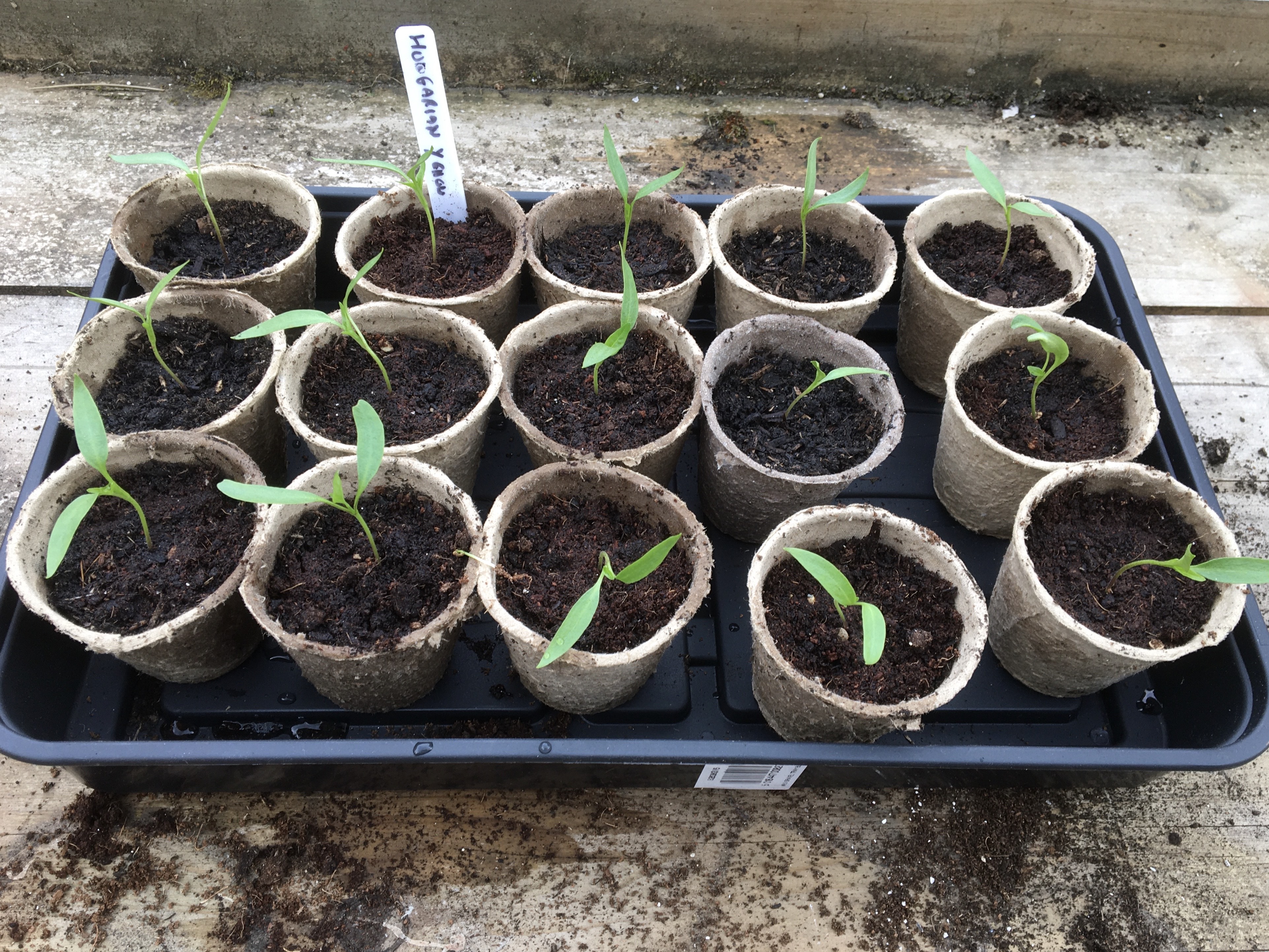 A kind-hearted Newport lady 'planted' an idea in her local community which has now seen over nine bags of food donated to local food bank, Raven House Trust.
Green-fingered Samantha, who works as an Expeditor for Wales & West Utilities, has been growing her own produce for just over two years but this year she realised she had an excess of chilli plants.
With food banks across the UK facing record demand during the Coronavirus pandemic, whilst desperately needing extra support, Samantha was keen to play her part. Not wanting the plants to go to waste, she offered them to members of the local community in exchange for food donations
Samantha, who is from the Allt-Yr-Yn area of the city, explains:
With the fantastic weather we've been experiencing, I quickly realised I'd got a surplus of chilli plants that others could benefit from.
I decided to put a message in a local community group on Facebook, offering the plants in exchange for food donations and I am delighted that it's been such a success.
People living locally have collected the plants from Samantha's front garden whilst they're out for their daily exercise and the donations have come flooding in.
Samantha added:
In just over a week I've collected nine full bags of food which have been donated directly to Raven House Trust. I also know other people have made donations through supermarket collection points, which has been fantastic.
I could have just given the plants away, but I thought it would be a good way to help people who rely on food banks, whilst also raising awareness amongst locals to help them think about making food donations in the future when they do their shopping.
I'm so happy to help. I have now had requests to exchange other veg I am growing for more food donations and will be looking to do this to further benefit the food bank.
I hope this has encouraged people to grow and cook their own food. Don't throw those seedlings away, get exchanging!
Samantha has plenty of chilli plants left and food donations are still coming in.
When Samantha approached us to ask what food we were short of, we were all really impressed with her ingenious idea to get people to donate to the foodbank.
It's a great way to involve all of the community and we'd like to thank Samantha and everyone else involved for finding a new way to bring us all together during this time.
Samantha's idea to spread benefit amongst her local community is a fantastic initiative that has helped so many people. We are proud to see the benefit it's providing and are delighted that she plans to continue exchanging her produce for more donations.
Wales & West Utilities, the gas emergency and pipeline service, brings energy to 7.5m people across the south west of England and Wales. If you smell gas, or suspect the presence of carbon monoxide, call us on 0800 111 999 straight away, and our engineers will be there to help any time of day or night. Before visiting, we'll ask you to let us know if you or anyone in your household, is experiencing Corona virus symptoms or self-isolating. We'll still come and help you: but our teams will take some additional precautions to keep us all safe.