Everybody needs good neighbours
Posted on: 03/06/2020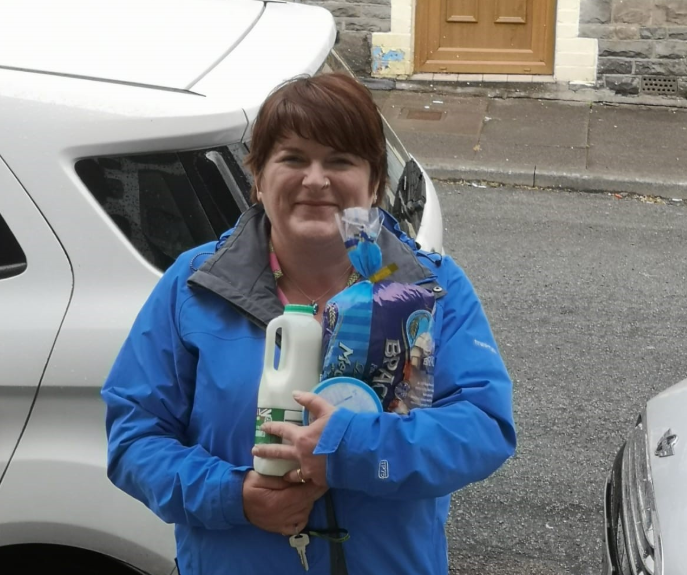 Elderly people living in a Clydach Vale street have benefitted after kind-hearted resident Sam Smith offered to support them during the lockdown.
Sam, part of the Legal Team at Wales & West Utilities, decided to lend her support at the beginning of lockdown to residents of Brynhyfryd Street and distributed notes through the doors of neighbours urging them to come forward if they needed help.
Sam quickly printed off some forms for people to complete, highlighting what they needed help with, and she has been regularly assisting seven neighbours for the past ten weeks, helping them around her full-time job at the gas emergency and pipeline service.
My street has many people living on it, and many are elderly. I hated the thought of them feeling even more isolated during the lockdown period and was keen to help out in any way I could.
I have been helping with prescriptions, walking dogs, and picking up shopping. My neighbours are all so appreciative, and I am only too happy to help.I know how hard it is for them during this time – some don't have family nearby so when I offered my help and support, they were delighted.
Sam has been doing a sterling job in helping her local neighbours and we are very proud of her.
As a company, we are urging people, who have received a letter from the NHS advising them to take additional measures to 'shield' themselves from Covid19, to consider joining the Priority Service Register (PSR).
By joining it allows us, and other energy and utility companies, to look after people who need extra support. Joining is simple and free and more information can be found at wwutilities.co.uk/priority.
Wales & West Utilities, the gas emergency and pipeline service, brings energy to 7.5m people across the south west of England and Wales. If you smell gas, or suspect the presence of carbon monoxide, call us on 0800 111 999 straight away, and our engineers will be there to help any time of day or night. Before visiting, we'll ask you to let us know if you or anyone in your household, is experiencing Corona virus symptoms or self-isolating. We'll still come and help you: but our teams will take some additional precautions to keep us all safe.