Growing skills during Coronavirus
Posted on: 06/10/2020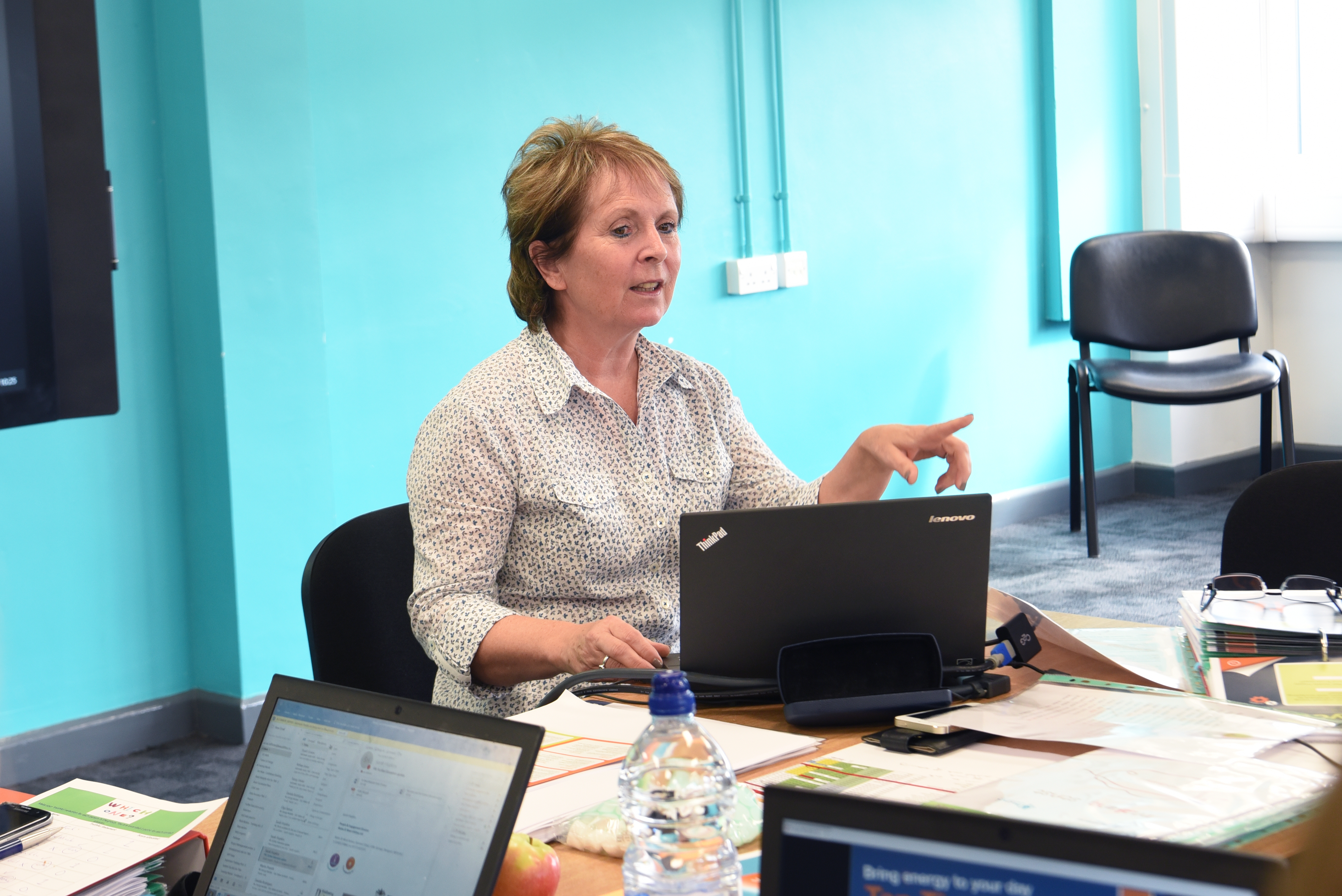 Due to the increase in homeworking, workplace learning for many employees across industries has been hit hard by COVID 19. And, while our top priority has been keeping customers and colleagues safe and the gas flowing during these trying times, we've not paused our internal training programmes as we continue to help colleagues develop new skills.
We've adopted new ways of working as we help our colleagues to adapt, with engineering apprentices, as well as traditionally 'office based' colleagues, completing training in different ways.
In September 2019 we launched our Values at Work Programme. This forms a key part of our customer service training and brings our company values of putting customers first, taking pride, working as a team and bringing energy, to life and to the forefront for our 1600 colleagues. The training is fully recognised and endorsed by EU Skills – so our customers can be assured that it's to the right standard.
Initially, the programme was delivered in person. We know how much we get from face-to-face contact and all like to spend time with our colleagues, collaborating and learning. Not only this, but we know how group workplace learning provides a good environment to learn in, whilst allowing us to share experiences and best practice. But, as with so many aspects of our lives right now, we've had to change our approach during the Coronavirus pandemic.
We've adapted quickly, and our innovative training is now delivered through e-learning modules – helping us embed our core values into the service we provide to our colleagues and customers alike. The training highlights the steps we should all take to deliver outstanding customer service - encompassing the way we behave, listening skills, and how to communicate unwelcome news. The modules provide variety for those learning and include assessments and short quizzes to gauge skills and understanding, and a host of handy tips that can be put into practice through on-the-job learning.
Feedback on the new training has been good, with colleagues commenting that "…it's changed my way of thinking" and "useful in my personal life too"
With Coronavirus continuing to be a threat for the foreseeable future, we'll be rolling out further programmes in innovative ways. From Priority Customer Training – helping colleagues to identify and support the most vulnerable, to refreshing our telephone training, and how to report a gas emergency.
Now more than ever, it's important we live up to our ambition – to deliver outstanding levels of customer service to the communities that rely on us. And our comprehensive training will help our colleagues do just that.