Wales & West Utilities waves goodbye to Exmouth four weeks early
Posted on: 16/05/2017
Wales & West Utilities' team of gas engineers is waving goodbye to Exmouth as the company has pulled out all the stops to complete its £175,000 gas pipe investment work four weeks ahead of schedule.
The company, which has been in the Exeter Road and Albion Road areas of Exmouth since January, has been working tirelessly to replace 760 metres of old metal gas pipe with new plastic ones. Now complete, the upgraded pipes will keep the gas flowing to homes and businesses and make sure the gas network is fit for the future.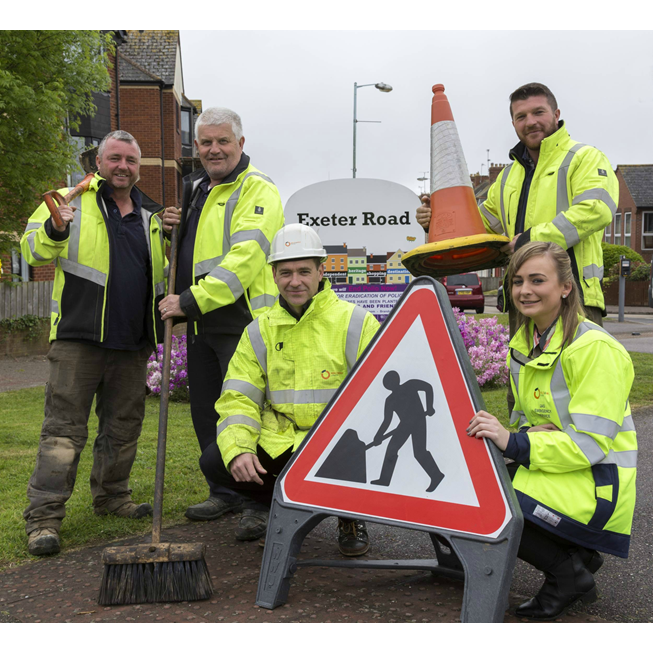 Wales & West Utilities Programme Controller for the area, Jim Lee, managed the work and said:
"We are delighted that we've been able to finish this work four weeks ahead of schedule so homes and businesses on Exeter Road can get back to normal.
"We know our gas pipe upgrade work can be disruptive, and we want to thank everyone who lives, works and travels through this area of Exmouth for bearing with us while we did this essential work."
Ahead of the scheme Wales & West Utilities held an information session where members of the public had the opportunity to meet with members of the project team and learn more about the required work. To minimise disruption to local people and road users Wales & West Utilities split the scheme into several phases, with many involving traffic management plans, which were agreed with Devon County Council.
Wales & West Utilities, the gas emergency and pipeline service, takes pride in serving the south west of England and Wales. If anyone smells gas, thinks they have a gas leak, or suspects carbon monoxide poisoning, they should call us on 0800 111 999 and our engineers will be there to help, day or night. 
The company also has a multi-million pound, 30-year gas pipe investment programme which began in 2002. Old metal pipes within 30 metres of buildings are being replaced with new long-lasting plastic pipes with a lifespan of more than 80 years, to make sure homes and businesses continue to receive a safe and reliable gas supply now and in the future.