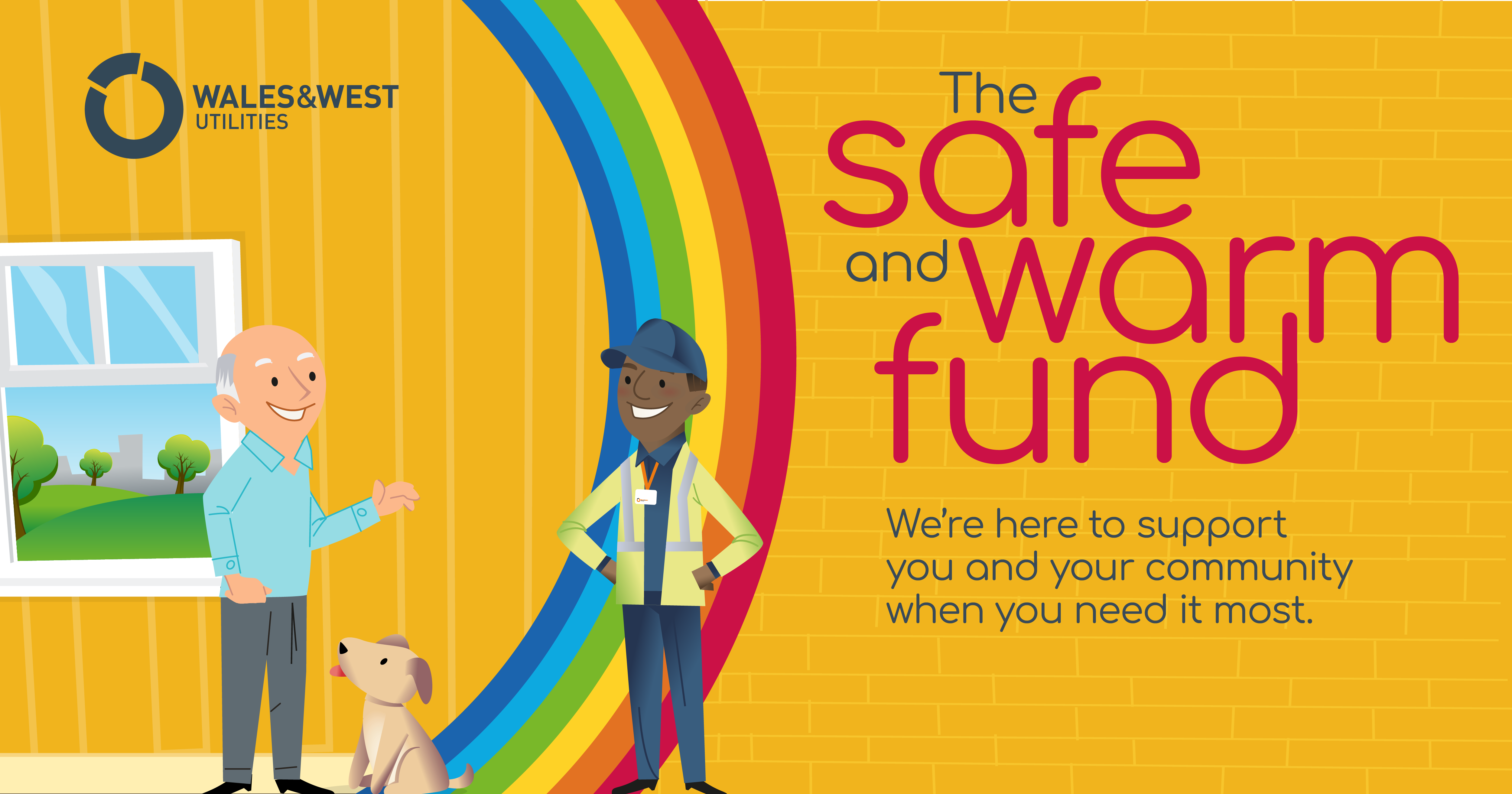 At Wales & West Utilities our job is to keep you safe and warm at home. Day to day we do that by looking after the pipes that keep the gas flowing. You rely on us to heat your homes, while we also power businesses and essential services like hospitals.
And we know that the Covid19 Coronavirus pandemic is challenging people like never before. So we're launching our Safe and Warm fund – a £50,000 pot that community and parish councils, not for profit co-operatives or community interest companies, charities and community groups can apply to.
From food banks to energy efficiency, domestic abuse charities to community transport – we want to support those on the frontline – helping the most vulnerable stay safe and warm.
You can apply for between £500 and £5000, and in your application, we'll want you to let us know how our funding can help extend your existing funding and support those most in need.

I'm delighted to launch the Safe and Warm Fund. This £50,000 will help directly support organisations working in communities, targeting support at those who need it most. One of the most optimistic parts of this pandemic has been seeing the way that communities have pulled together and helped each other out in many ways, hopefully this money will go some way to extending that support.
The fund can support organisations with between £500 and £5000, and we'll want to see how our funding can help extend existing funding and support those most in need.
The application period has now closed. We will let people know if their application has been successful by 18 July, and all being well organisations will receive funding within 10 working days after that.
For any enquiries please contact us on 02920 278558 or by email us here.