Wales & West Utilities supports essential workers campaign
Posted on: 18/08/2020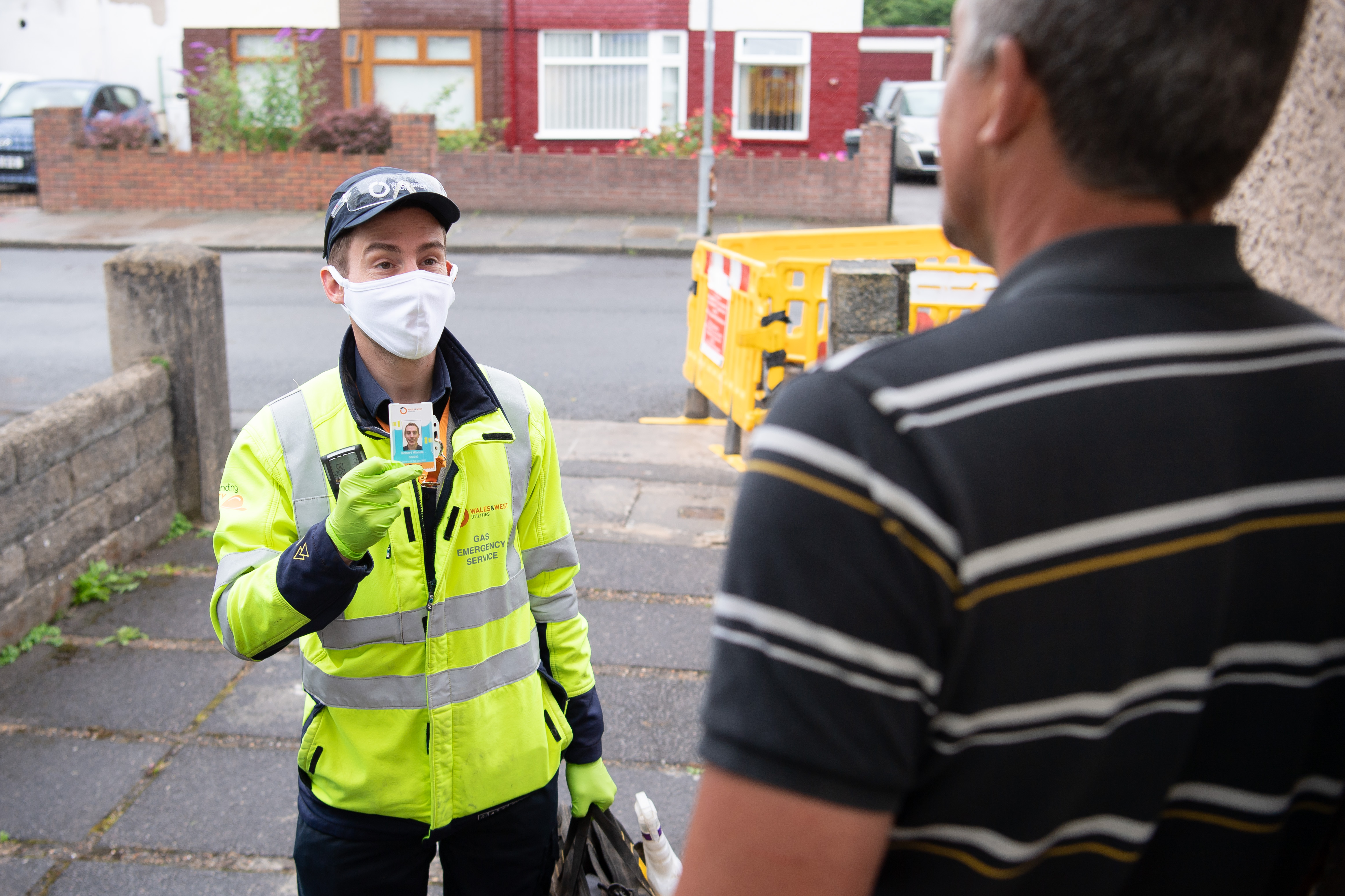 Wales & West Utilities has signed up to back the Institute of Customer Service's recently launched campaign 'Back our Essential Workers: Service with Respect.'
The campaign, which launched in July 2020, is focussed on improving how workforces with customer facing roles are treated. Research by The Institute found that nearly 80 per cent of the UK's workforce working in customer-facing roles felt mounting abuse from customers is affecting staff across every sector – from retail to public services, financial institutions and public transport networks.
It also found that more than half of service workers have faced abuse from customers during the pandemic, whilst more than a quarter (26 per cent) said they had been subjected to physical assault.
We do everything we can to support our colleagues, but sadly, in challenging situations like the current pandemic, our workers can experience the frustrations of customers.
Communities across Wales and south west England rely on us, and we acknowledge we don't always get things right. As part of this campaign we're committed to adopting a zero-tolerance approach to hostility and abuse against all our team – whether they are working on the frontline or in offices. At this time more than ever, it's important that if we disagree, we do so without being disagreeable.
The ICS launched its "Service with Respect" campaign, which calls on the Government to create a new offence for those who abuse, threaten or assault customer service workers in person or on the phone.
The campaign also encourages businesses to ensure that their staff are equipped with the necessary training to handle new responsibilities, as well as urging customers to consider the impact of their behaviour towards service staff during the ongoing crisis.
The vital role that customer-facing employees play has really been highlighted during the recent pandemic.
They have, quite literally, been keeping the lights on, feeding the nation and keeping us safe.
We must do all we can to support and protect these essential workers, including adopting a zero-tolerance approach to hostility and abuse and equipping them with the skills they need to handle the new duties they are being asked to perform.
Wales & West Utilities look after the pipes that bring energy to 7.5m people across the south west of England and Wales. If you smell gas, or suspect the presence of carbon monoxide, call us on 0800 111 999 straight away, and our engineers will be there to help any time of day or night. Before visiting, we'll ask you to let us know if you or anyone in your household, is experiencing Coronavirus symptoms or self-isolating. We'll still come and help you: but our teams will take some additional precautions to keep us all safe.