Wales & West Utilities give Mountain Ash pupils an insight into the world of work
Posted on: 14/02/2018
Mountain Ash pupils have been given an insight into the world of work by people from across the gas industry in a bid to increase their awareness of the skills and attitude needed to get ahead in the workplace.
A team from Wales & West Utilities helped deliver the interactive day-long event to pupils from Pengeulan Primary School as part of Business in the Community's (BITC) Enterprise Team Challenge.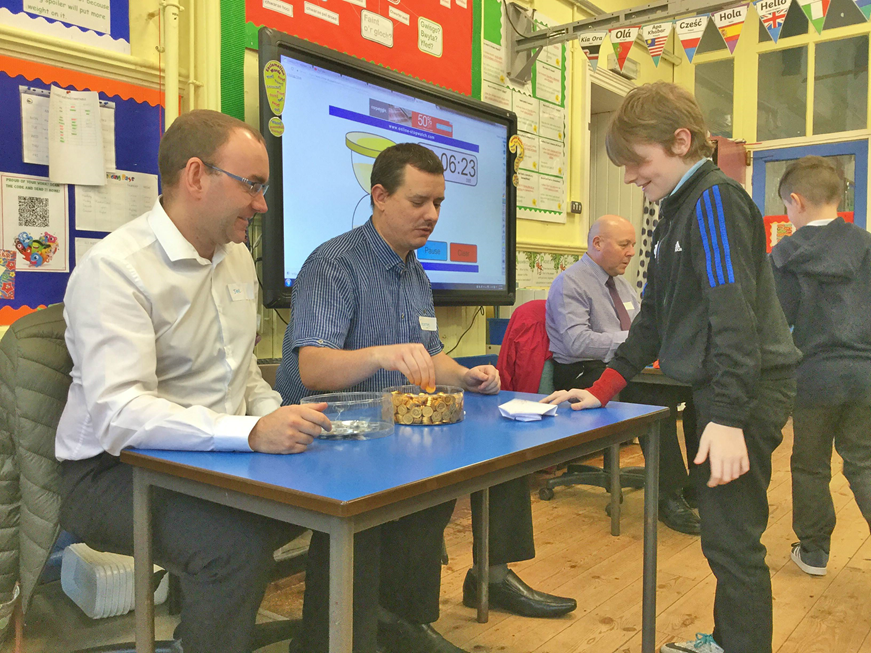 The event saw teams compete in a number of hands-on challenges designed to get them thinking about their own skills and that of their team-mates and how to plan work and use different skills to meet objectives effectively and efficiently.
Nigel Winnan, Wales & West Utilities Connections Manager, helped lead the day and said:
"We were delighted to spend time with Pengeulan pupils to help them learn how to approach different tasks and the mindset needed to succeed in the world of work. It was a great and enjoyable day – with a serious message.
"The workshop was a fun business simulation designed to increase pupil's awareness of the skills and attitudes needed for the world of work and everyone got involved.
"As a company we are committed to making a difference to the communities in which we work and were only too pleased to link with Business in the Community and help deliver this important session."
Matt Appleby, Director of Business in the Community (BITC) Cymru, which coordinated the event added:
"Entrepreneurial skills and the opportunities to engage with people from business are a central part of employer engagement with education. Research shows that if a young person has four or more quality careers-based interactions with employers, they are 86 per cent less likely to not be in education, employment or training.
"There are also benefits to academic attainment, with 93 per cent of secondary school teachers noting in a survey that "work experience and employer related activities can help students to do better in exams". By bringing employers like Wales & West Utilities into education settings, together we are helping to build the pipeline of talent that the Welsh economy needs in the future and also boost the life chances of our young people."
Wales & West Utilities, the gas emergency and pipeline service, brings energy to 7.5m people across the south west of England and Wales. If anyone smells gas, thinks they have a gas leak, or suspects carbon monoxide poisoning, they should call us on 0800 111 999 and our engineers will be there to help, day or night. 
The company also has a multi-million pound, 30-year gas pipe investment programme which began in 2002. Old metal pipes within 30 metres of buildings are being replaced with new long-lasting plastic pipes with a lifespan of more than 80 years, to make sure homes and businesses continue to receive a safe and reliable gas supply now and in the future.