Wales & West Utilities becomes first gas network to join the Energy Efficiency Association
Posted on: 14/02/2018
Wales & West Utilities has become the first utility company to join the Energy Efficiency Association (EAA) and is to work with other members to promote its pioneering work on tackling fuel poverty.
The EAA was launched in 2017 and brings together technologies, as well as the knowledge and expertise of its members to make the energy efficiency sector much more accessible for the millions of UK households wishing to reduce their fuel consumption. Wales & West Utilities, which has been running its Warm Home Assistance scheme to connect homes to the mains gas network and, in turn, reduce their fuel costs since 2009, will now seek to link with other EEA members to share best practice.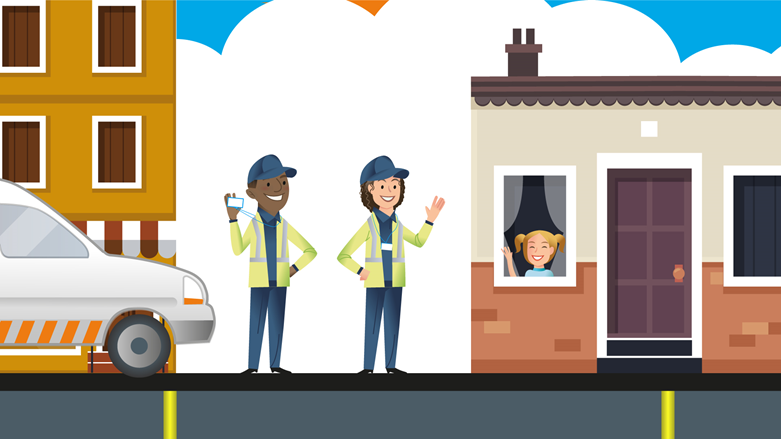 Wales & West Utilities Director of Business Services, Mark Oliver, said:
"We're working hard to support those who are struggling to pay their energy bills across Wales and the south west of England through our Warm Home Assistance scheme. Connecting a home to the gas network could save hundreds of pounds on energy bills.   
"The EEA was borne out of the need to coordinate shared learning and we are looking forward to working with its growing membership to collaborate in the field of driving energy efficiency and helping those who need it most."
To date, Wales & West Utilities has been working with individuals and in partnership with local authorities and social housing landlords, to carry out an extensive programme to connect 12,000 households to the mains gas network under the Warm Home Assistance scheme. By connecting to the mains gas network people are able to save hundreds of pounds on their household energy bills each year.
Gary Braybrooke, Chief Executive of the EEA, said:
"We are delighted that Wales & West Utilities has joined as our first utility network member as the company is flying the flag for practices that address fuel poverty.

"The Energy Efficiency Association allows members, many of whom already showcase good practice, to network even more effectively. Our aim is to provide even closer links in co-ordinating third sector agencies and local authorities to better deliver key services for communities and the most vulnerable households.
"Home efficiency to lower bills and meet 2050 heat targets is a key deliverable for Government and we are much more likely to achieve these by sharing a common understanding of what can be delivered."
Wales & West Utilities, the gas emergency and pipeline service that serves Wales and the south west of England, puts customers at the heart of their business and is rated the top utility company in the UK for customer service. If anyone smells gas, thinks they have a gas leak, or suspects carbon monoxide poisoning, they should call us on 0800 111 999 and our engineers will be there to help, day or night. 
The company also has a multi-million pound, 30-year gas pipe investment programme which began in 2002. Old metal pipes within 30 metres of buildings are being upgraded to new long-lasting plastic pipes with a lifespan of more than 80 years, to make sure homes and businesses continue to receive a safe and reliable gas supply now and in the future.