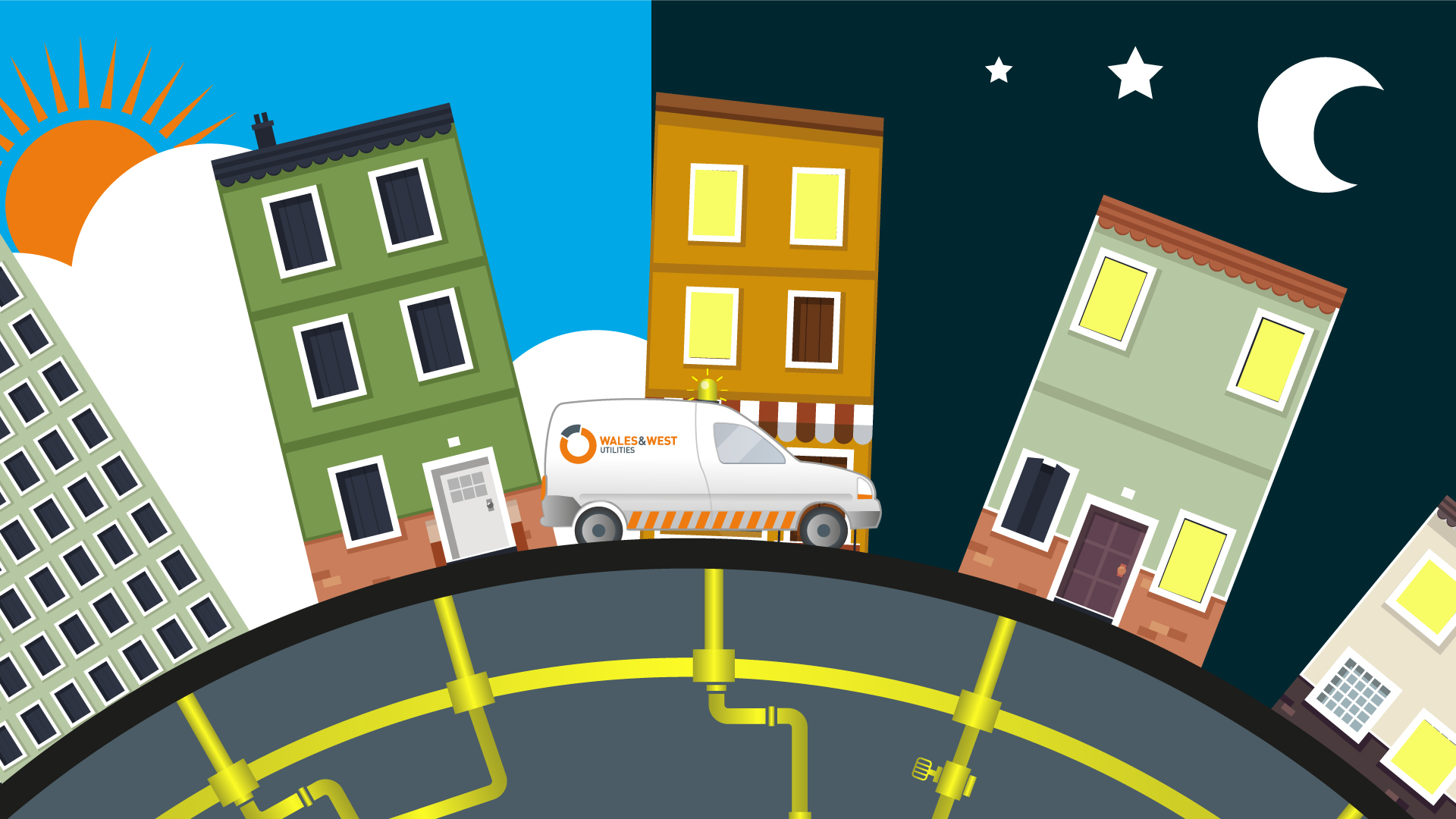 Our latest demand forecasts show that we are now in a period of network growth largely due to high numbers of small scale power generation connecting in support of renewable generation. If this growth continues at the anticipated rate, then we are expecting to have areas of our network constrained for pressure and storage. This is particularly impacting the South Wales and South West Local Distribution Zones (LDZ) where generation connections have been more prevalent. Having interruptible contracts in place can help us to manage gas supplies and provide efficient solutions to existing and new gas consumers.
We have kicked off the interruption process this year with Xoserve and are offering interruption to all eligible customers on our network. To be eligible, you must have a gas consumption of over 5,860,000kWh per annum. Typically, this means industrial and large commercial premises, and excludes all domestic customers.
If you are within a constrained area, then there are specific requirements attached to this offer in terms of interruptible load and duration of annual interruption. If you are not in a constrained area then any amount and duration of interruption that you'd like to bid for will still be considered.
Constrained areas of the network are detailed below:
Wales South LDZ
SA14 9SD, SA6 5QR, SA5 4SF, SA14 9TE, SA14 2HZ
South West LDZ
GL2 5HG, GL10 2GD, BS32 4BX, BS12 7QE, GL3 4HP, GL4 3BW, GL1 3NL, GL5 3EJ, BS34 7QW
The Process
To enter into an interruptible contract with us, you must successfully bid for interruption rights through an interruption tender process. There is a 2-week bid window open each year in June, when offers for interruption can be submitted.
Key dates for you: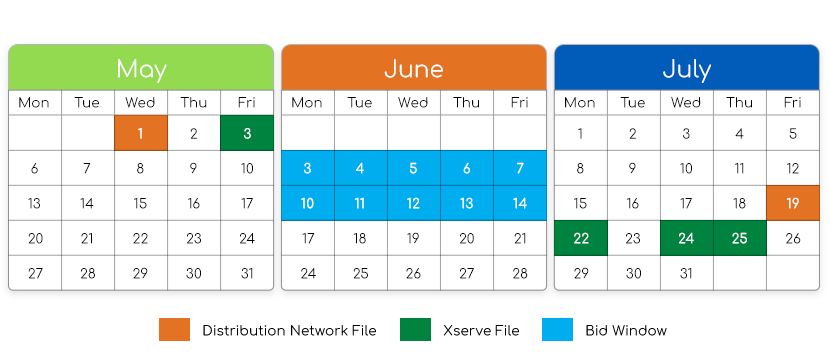 1st May: DNs send interruptible requirements to Xoserve
3rd May: Xoserve publish interruptible requirements
3rd June to 14th June: Bid window for customers
19th July: Contract notification from DNs to Xoserve
22nd July: Bid and contract information is sent from Xoserve to Shippers/DNs
24th July: Summary reports by location and LDZ sent from Xoserve to DNs
25th July: Summary reports by location and LDZ sent from Xoserve to Shippers
If we accept bids from you through this process then you will become a Contracted Interruptible customer and will be compensated through payment of the Option Price and Exercise Price in return for capacity. These prices are specified in the bids made during the interruption tender process and become part of the interruption contract when the bid is accepted by the distribution network.
Under the terms of Uniform Network code (UNC), bids for interruption are made by shippers on behalf of their customers, and an interruptible contract is between the distribution network and the shipper.
Submitting your bids
Please ensure that bids are submitted via your shipper to Xoserve in the required format.
Find out more
Further information relating to DN Interruption can be found on the Joint Office website.
If you have any queries, please email:
LTSAnalysisRequests_NMU@wwutilities.co.uk