Red Valley FC start season in style
Posted on: 13/10/2017
Gilfach Goch's Red Valley FC has kicked-off their season in style after Wales & West Utilities answered a call to provide much-needed sponsorship.
The £250 donation has allowed them to score a brand new team kit which features Wales & West Utilities logo and now it is hoped the sponsorship will bring them good luck for the forthcoming season.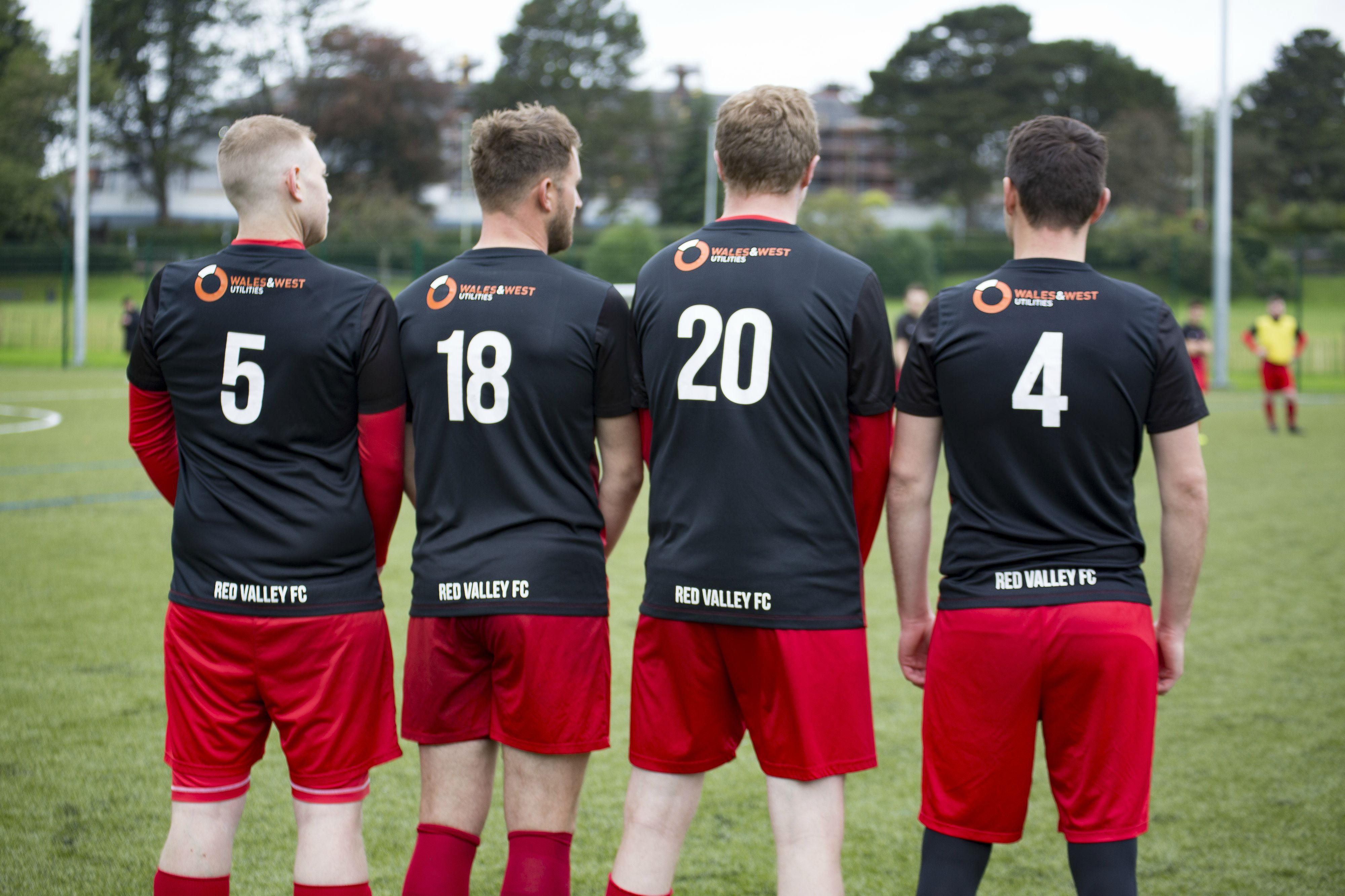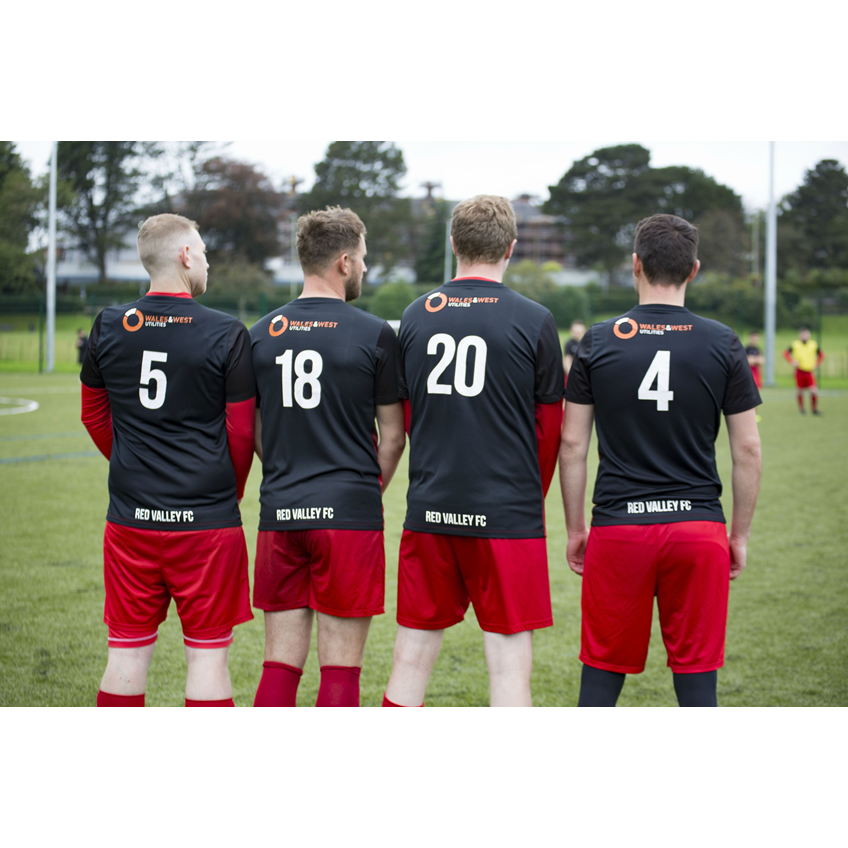 The gas emergency and pipeline service for Wales and the south west of England provided the funding as part of its commitment to support the communities it serves. Red Valley FC, which was formed in 2010 and has been playing in the Bridgend and District division since 2011, is delighted with the sponsorship.
Richard Walters, Club Secretary, has been heavily involved in the club since its formation and said:
"We've been playing for a number of years now and the team has quickly established. This donation is fantastic and has allowed us to purchase a new kit as the other one has been used for many years and was looking very tired.
"The team are delighted that Wales & West Utilities have provided the donation and are proud to wear a kit which carries such a prestigious logo. It has given us a big boost ahead of the season."
Sarah Hopkins, Wales & West Utilities People & Engagement Director, said:
"We are committed to supporting the communities we serve in whatever way we can. We have close links with the community in Gilfach Goch and it's our pleasure to be able to be able to provide the donation to the football team – we wish them every success in the future and look forward to following their success!"
Wales & West Utilities has a team of more than 1000 trained and experienced engineers to help serve the 7.5m people across the south west of England and Wales that rely on its gas emergency and pipeline services. If anyone smells gas, thinks they have a gas leak, or suspects carbon monoxide poisoning, they should call us on 0800 111 999 and our engineers will be there to help, day or night. 
Our team is also working on a multi-million pound, 30-year gas pipe investment programme which began in 2002. Old metal pipes within 30 metres of buildings are being replaced with new long-lasting plastic pipes with a lifespan of more than 80 years, to make sure homes and businesses continue to receive a safe and reliable gas supply now and in the future.